Plus500 Ltd was founded in Israel in 2008 and had subsidiaries in the United Kingdom, Cyprus, and Australia. It is an online trading platform that allows clients to trade a variety of financial instruments, including stocks, indices, binary options, ETFs, Forex, commodities, and cryptocurrencies.Plus500 is also one of the leading Contract for Difference (CFD) brokerage firms in the world with a good reputation, which is very important in the trading industry. Its platform is famous for its simplicity and ease of use. Furthermore, its website is available in more than fifty countries and thirty different languages, which are suitable for any traders out there. This broker has received multiple awards and recognition for its excellent service.
Is it safe to trade with Plus500?
This is the most important question a client must ask before trading with a possible broker. Plus500 is designed with enhanced security ensuring safe and seamless trading. In Plus500, a trader can make sure that this broker is safe and legitimate as it is authorized and regulated by Financial Conduct Authority (FCA), Cyprus Securities Exchange (CySEC), and Australian Securities & Investments Commission (ASIC). Plus500 broker is also publicly listed at the London Stock Exchange (LSE). This broker never had an issue regarding its liquidity, and it always shows solid results. Plus500 believes that its clients must get what they pay for; that is also why its traders don't need to pay for any commissions because this broker also doesn't need to pay its providers. It just shows that Plus500 is a reliable and trustworthy broker and definitely not a scam.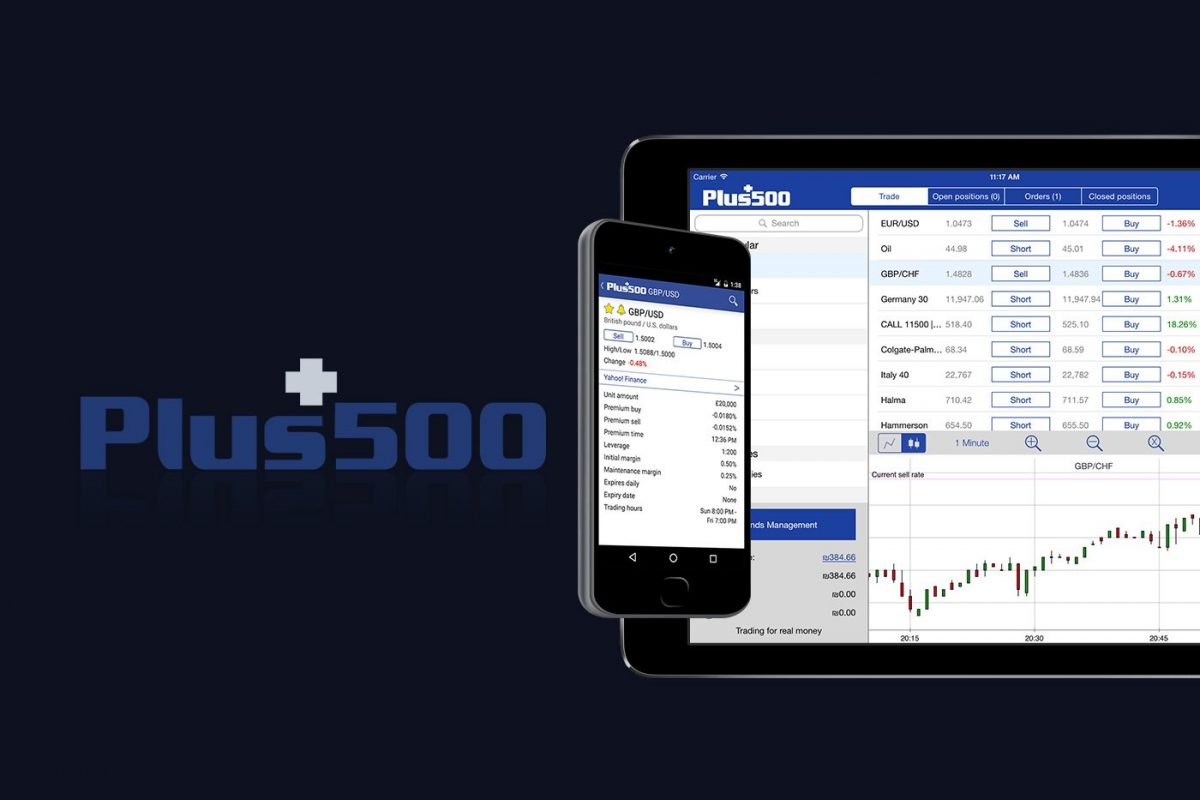 Instruments and Leverage of Plus500
Plus500 offers seventy-four Foreign exchange CFD pairs for trading. Among the Common Currency Pairs that the firm allows for trading are EUR/USD, GBP/USD, and EUR/GBP. Exotic pairs such as SEK/NOK (Swedish krona/Norwegian kroner) and SGD/JPY (Singapore dollar/Japanese yen) are also being traded through the firm's platform. The leverage is up to 1:30, but it depends on your account balance and experience as a trader. The maximum leverage is 1:300. Trading with a high degree of leverage can have both positive and negative outcomes.
Plus500 has the broadest collection of commodities available. There are twenty commodities CFDs to choose from. It includes Oil, Cocoa, Gas, Cotton Palladium, and Metals. Rare commodities of livestock such as Cattle and Hogs are also available in the Plus500 trading platform.
These days, trading cryptocurrencies is popular because of high volatility and easy access to the markets. Plus500 allows its clients to trade thirteen different cryptocurrency CFD pairs. A client can trade Bitcoin, Ethereum, Litecoin, Crypto 10 Index, Neo, Ripple XRP, Stellar, EOS, Cardano, Tron, and Monero CFD's all against the dollar. The leverage for a cryptocurrency is 1:2 and a maximum of 1:20.
Plus500 broker allows its clients to trade with low spreads and maximum leverage of 1:300. There are 2000+ CFD shares and 31 indices options available in Plus500. By using the broker's advanced trading tools, profits and losses can be very manageable. The famous Cannabis stocks are also covered by this broker as well as binary options, which are not common in other brokers.
Plus 500 Account Types and Registration
There are two different types of accounts in Plus500: the Free Demo account and the Live account. What's good about Plus500 is that its demo account does not have a time limit, and it is free so that potential clients can explore its trading platform before they actually start trading. On the other hand, a trader can already open a live account with just a $100 minimum deposit. According to its website, the company operates in segregated accounts, which means the cash account of the clients is segregated, and they cannot use your funds to trade their own accounts. The company does not invest the money of its retail clients, and it has no exposure to corporate debts.
Plus500 account applications are processed online. The client needs to have an email address and provide a password for Plus500 login credentials. Plus500 also allows Google and Facebook account on its website. New traders must submit a copy of their identification card and a proof of residency document to complete the verification process. The fastest and easiest way to deposit funds into the client's account is by using a Visa and MasterCard. There are also other options like MoneyBrokers or bank transfer. However, processing for these channels takes five working days for the funds to reflect in your account. For Plus500 withdrawals, a trader must submit a photo ID and wait for one to three business days. Withdrawals can be made every month, and there is a $10 withdrawal fee. The first five withdrawals are free of charge.
Plus500 Broker Review: The Final Verdict
There are thousands of brokers all over the world, and it's quite difficult to choose the best broker out there. Plus500 broker is one of the leading brokers in the international markets, and it has a good reputation. It offers everything anybody could need to start trading and more. However, Plus500 does not cater traders from Belgium, Iran, United States, Canada, Zimbabwe, Nigeria, Cote D'Ivoire, Cameroon, Thailand, India, Indonesia, Brazil, Egypt, Pakistan, France, Cayman Islands, and the Philippines. Other than that, the Plus500 broker is highly recommendable to anybody who wants to be involved in trading on the Forex market.