JFD Bank is a relatively new Forex broker in the trading industry. The abbreviation JFD stands for "Just Fair & Direct." The company was launched on December 24, 2011. This Forex broker had a good start and expanded enough to get into the list of top 20 largest online brokers and top 3 largest MetaTrader 4 brokers worldwide. JFD Bank has a strong presence in the Western Europe region. However, it is only available over 60 countries in five continents.
JFD Bank is internationally licensed for various kinds of financial services. The JFD Brokerage firm is just one of their subsidiaries. The others are as follows:
JFD Wealth is its asset and wealth management solution. It focuses on capital safe structured products and absolute returns called Quants or High-Frequency Trading (HFT).
JFD Research is its market research and analysis service. It deals with market research, corporate functions, and various types of analysis.
JFD Prime is the prime brokerage division of JFD. It provides access to all of the main exchanges and over-the-counter (OTC) liquidity venues of the company.
JFD Brokers is preferred by thousands of traders all around the world. There are good reasons for this. The spreads, margins, and fairness of this broker are just a few of them. The main selling point of JFD Bank is its ability to serve investors, high-net-worth (HNW) individuals, banks, funds, family offices, financial institutions, and brokers. JFD Brokers is regulated by the Cyprus Securities and Exchange Commission (CySEC). CySEC is an established world-class regulator that has long-term experience in the trading industry. It is commonly viewed as one of the leading regulatory authorities in Europe.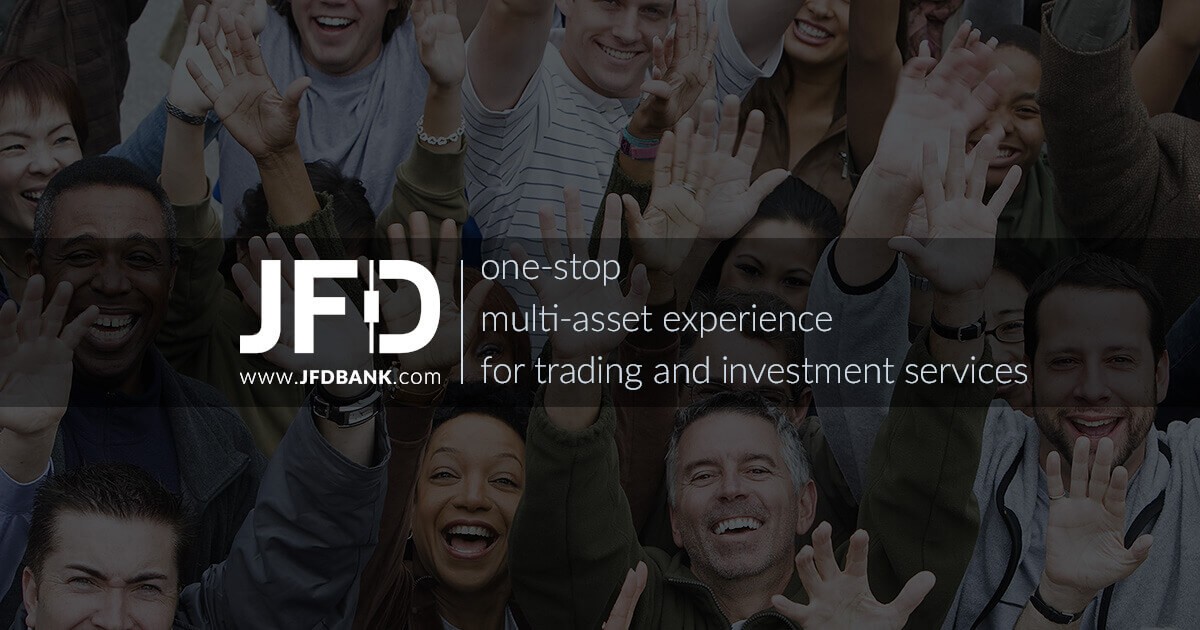 Trading Conditions of JFD Bank
JFD Bank offers excellent terms if a customer wants to start trading with this broker. JFD Bank provides access to swap-free accounts, segregated accounts, managed accounts, and accounts for money managers. There is also no interest on the margin.
JFD Bank allows trading with a large variety of instruments. The full list includes Forex, oil, gold, metal, indices, ETFs, CFDs, stocks, and commodities. Clients are allowed to try using JFD Bank's trading platform via a demo account. A demo account allows traders to choose their leverage (1:100 or 1:200). Traders can also select currency and the sum of demo money that they will use for trading.
Given the fact that most Forex brokers let traders use a fixed sum, JFD Bank is already a leader in this kind of strategy. The initial minimum deposit for JFD Bank's regular account is $500. Maximum possible leverage is 1:400, which is quite a good number considering a trader can go even lower and trade with more risk. JFD Bank's minimum lot size is 0.01 while the maximum is set to 1,000. The commission on trades for this broker is just 0.8. Tight spreads are variable and the numbers are displayed up to the 5th decimal. The good news for many traders is that JFD Broker allows scalping strategy methods for all account types.
JFD Bank's Trading Platforms
Nowadays, there are too many online platforms to choose from on the internet. If the globally accessible ones don't comply with the broker's ideas, most companies usually develop their own platforms. However, JFD Bank decided to go with the most popular Forex trading platform in the world: MetaTrader 4 (MT4). Despite its 5th edition, MT4 is still the most widely used platform because of its flexible and customizable trading functions. With the partnership of MT4 and JFD, clients can make good use of its mobile trading application. Its only downside is that it does not offer web-based trading. Traders can make use of their application programming interface (API) to get valuable information. This broker offers various trading options such as hedging, trailing stops, and one-click trading. Many traders will love JFD Bank's scalping function. MetaTrader 4 also provides excellent informational features like a streaming news feed, trading from charts, market commentary, email promotions, and mobile alerts.
Deposits and Withdrawals
JFD Banks supports four currencies – USD, GBP, EUR, and CHF. Traders can fund their accounts very quickly. It also offers a hassle-free service in withdrawing money. Traders can use some of the traditional channels like credit cards, debit cards, and bank wire transfers. In JFD Bank, transfers do not usually take more than 3 to 5 business days. Some traders have reported longer waiting periods, but those are rare cases and it depends on many factors. Traders can always expect their money as soon as they finish all the requirements needed. There are generally no transfer taxes but some payment methods may apply their own rates. It is best to read the fine print details on JFD Bank's website beforehand.
Final Thoughts
Overall, JFD Bank is a well-established and multi-regulated online broker that offers an extensive range of trading instruments across multiple asset classes including physical stocks. It uses the most powerful and advanced trading platform suitable for all levels of traders. Market analysis is also provided along with other educational materials to help increase a trader's knowledge.